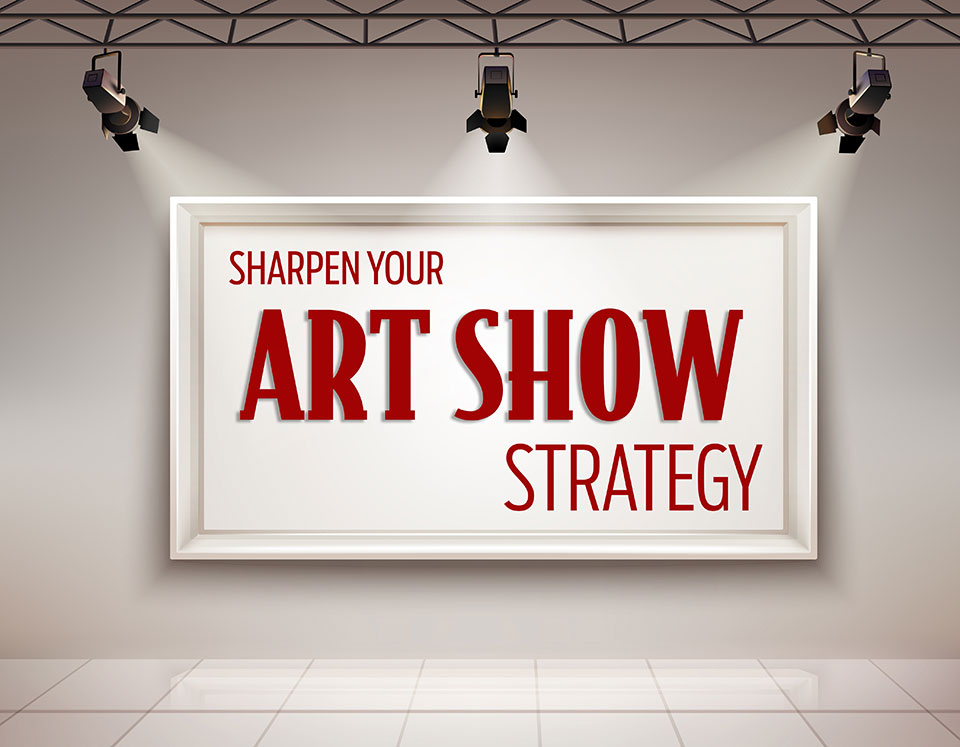 It is said that when you fail to plan, you plan to fail. This holds true with buying art and antiques…particularly at an art show.
Buying at an art show, unlike a permanent shop or gallery, is a "limited time only" experience, and if you go in without a strategy or the proper accoutrement, you may find yourself coming home without that perfect piece. So, here are a three art show pointers that should give you an edge over less savvy shoppers.
1. Come early and stay late
I believe in being one of the first in line when the doors open for an art show. This affords you the opportunity to leisurely scan the entire show and see what's available before it has been picked over.
Conversely, try to stay until the end – especially on the last day. Dealers are always more likely to "make a deal" in the waning hours of an art show. Aside from, naturally, wanting to make a sale, they are also usually happy to avoid having to haul anything back with them. Turnover is key to vendor success, and any profit is better than bringing it all back home.
2. Cash talks
Have a budget and bring it in cash. Clearly, if you're looking at big-ticket items, this could be impractical. However, when possible, cash is always preferable. Dealers love it (who doesn't?), and it will ultimately result in savings for you and a much smoother transaction.
3. Bring your tools
There are a few things that I always have with me when attending (and, hopefully, buying) at an art show. A pad and pencil are indispensible for making notes. I also keep measurements of locations and wall space in my home that I'm trying to fill close at hand (nothing is worse than falling in love with something only to get it home and find it doesn't fit).
A small measuring tape helps confirm the size of the item, and a calculator and camera are always useful as well (your smartphone has you covered there).
So, these are the basics…a few items that will make your art show visit a success. The rest is experience. So, go have fun.
You can put this advice to good use at the Palm Beach Show Group's Art, Antique & Jewelry Show in New York City on November 20-24, or the Palm Beach Jewelry-Antiques-Design show on December 3-7.