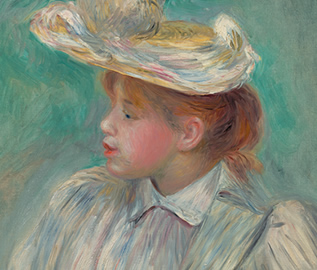 I hope this finds you in good health and spirits, and on the prowl for a few exciting tips and tricks from the world of fine art collecting. Now, before I can share with you all my most remarkable finds, I must know that you are able to properly care for these magnificent treasures.
Here are a few gems to get you started:
Location, location, location! Where you hang your art or have it set for display is essential in ensuring its longevity. When choosing a location, be sure it is in a spot where people will see the piece, but also one that isn't too heavy with movement so there are no accidental run-ins. Don't hang in direct sunlight, over a heat source, or in an area where moisture accumulates. Avoid extremes when it comes to humidity, as well as radical changes in humidity.
DO dust – DON'T use a feather duster. Feather dusters and moist dusting cloths can leave fibers behind on the painting. Use a soft bristled artist's brush instead.
Insurance is a must. Make sure you have detailed documentation (photographs, bill of sale, notes on condition, etc.) so that if ever you need to make a claim, you have accurate and appropriate information.
Painting restoration is highly recommended to keep paintings looking their best and lasting a lifetime. Restoration can mean specialized care for a piece to keep it looking its best, or restoration can be specific aid to a piece that has been somehow damaged. A conservator is the person who does the restoring. Before choosing a conservator, make sure to research him or her and that whomever you choose is the best fit for your needs. A great way to start finding a conservator is by searching museum websites – they often list their preferred or suggested conservators.
If you remember these tricks and follow these tips you will ensure your art stays as beautiful and fresh as the day you bought it.
That's all for now…